Blockchain Technology is What You Need
Blockchain Technology is What You Need
All ProVision Developers are Engineers
All ProVision Developers are Engineers
Advanced Enviroment for Perfect Creativity
Advanced Enviroment for Perfect Creativity
native
Mobile Apps Design & Development
ProVision is for fact the most powerful company to design & develop native mobile apps in the region, an app requires unique experience and skills for an elite user interface (UI), user experience (UX) and functionality. Explore all Mobile Apps Developed by ProVision.
ProVision has built top native mobile apps for elite brands.
custom
Websites Design & Development
ProVision builds custom websites as art masterpieces, we design from scratch and build on custom yet most powerful CMS. Check all Websites ProVision Masterd.
Hundreds of websites for high-end clients we crafted.
powerful
Systems, MEAL, MIS, GIS, Blockchain, PMIS
ProVision builds custom yet powerful systems of all types: Monitoring, Evaluation, Accountability and Learning System (MEAL),Managment Information System (MIS), Geographic Information System (GIS), Project Management System (PMIS), Financial System, Digital Archiving System (DAS) and more. We make the magic workflow and master the user interface (UI) & art the user experience (UX) no matter how complex the system is. View all great developed systems.
Tens of systems built for high-end clients.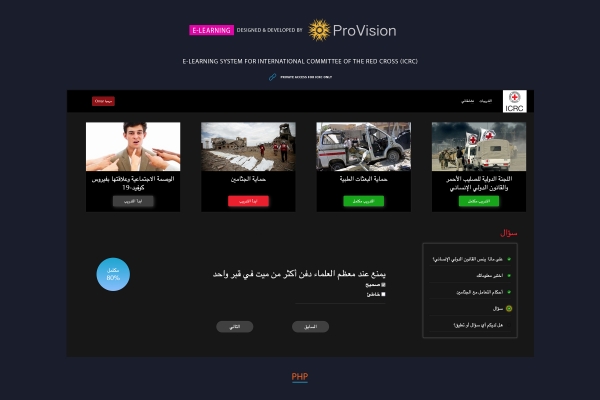 E-Learning Portal
ICRC
A portal where users can take online trainings & quizzes for ICRC.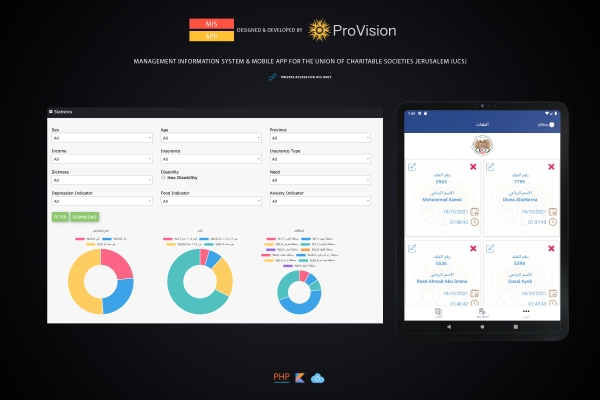 MIS & Android App
UCS
Information sent to the system by UCS personnel via app installed on the tablet, in which the system analyze and filter based on specific inputs by the administrator.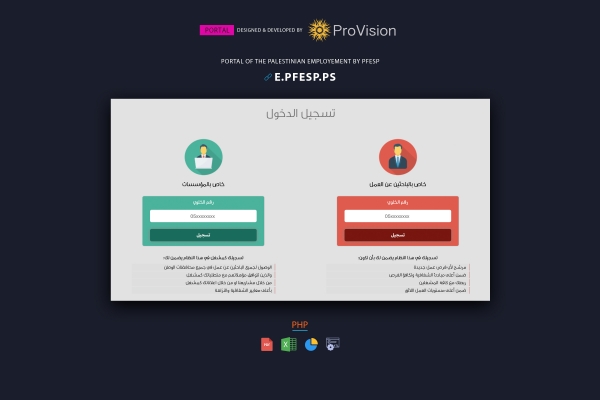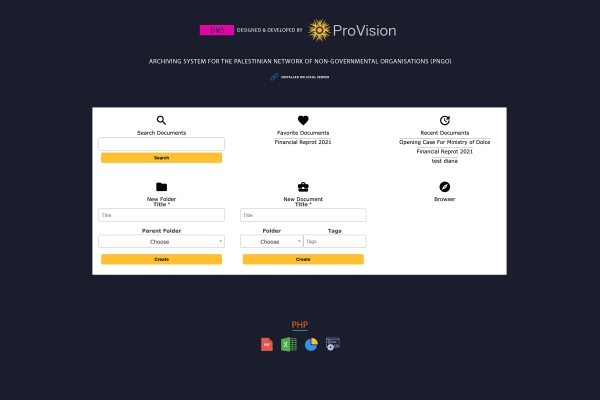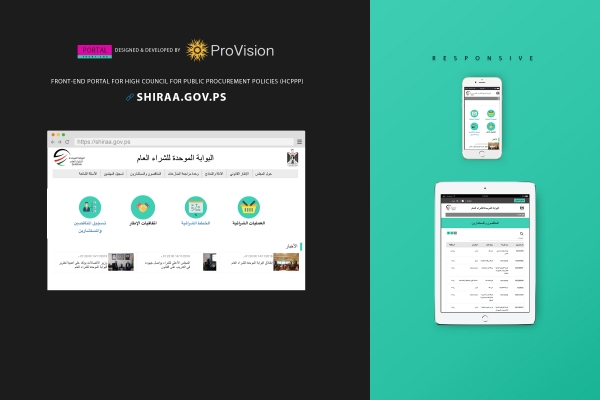 famous
News, Updates, and Media
ProVision is an active information technology company in Palestine, our connections are wide and reach all sectors and most elite organizations and personnel, that includes ministers, SEOs and NGO leaderships as a result it will lead the development and great boost of the technological sector Palestine and secondly to gain more experience to ProVision. Read more news and updates.
Since ProVision develop custom websites, mobile apps, and systems, it expands its' goals to give birth to new connections among its' clients and partners, as we beleive we participate in enriching the community by merging ideas and projects.
elite
Contact ProVision
alternate_email
infoalternate_emailprovision.ps
location_on Elite Building, 3rd Floor,
Masyon, Ramallah - Palestine