Systems, MEAL, MIS, GIS, Blockchain, PMIS
ProVision builds custom yet powerful systems of all types: Monitoring, Evaluation, Accountability and Learning System (MEAL), Management Information System (MIS), Geographic Information System (GIS), Project Management System (PMIS), Financial System, Digital Archiving System (DAS) and more.We make the magic workflow and master the user interface (UI) & art the user experience (UX) no matter how complex the system is.
Tens of systems built for high-end clients.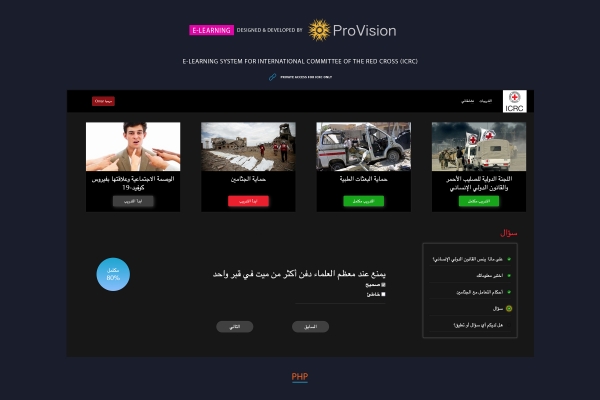 E-Learning Portal
ICRC
A portal where users can take online trainings & quizzes for ICRC.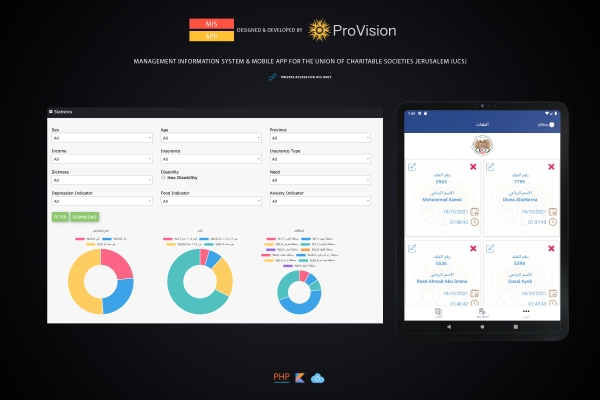 MIS & Android App
UCS
Information sent to the system by UCS personnel via app installed on the tablet, in which the system analyze and filter based on specific inputs by the administrator.